Chemical Peel post Microneedling : Do or Don't?
Last updated on October 26th, 2023
Is it safe to receive a chemical peel after microneedling?
One of the beauties of microneedling and chemical peels is that both are not only proven methods of reducing fine lines and wrinkles and smoothing out the texture and discoloration of the skin, but they are complementary treatments, so you don't have to choose one or the other. It is absolutely safe to receive microneedling and chemical peel treatments.
In fact, some professionals even recommend alternating these treatments as an effective way to accelerate your skincare goals. Where microneedling (also known as collagen induction therapy) works from the inside out by triggering the wound healing response which leads to collagen maturation, a chemical peel essentially works from the outside, resurfacing the skin by removing the top layer.
We suggest that you space your microneedling treatments 4 to 6 weeks apart, allowing for a light to medium chemical peel in between (7 to 14 days following microneedling) and enough time for your skin to heal before your subsequent microneedling treatment. 
Another essential element in your skincare regimen is, of course, home care. Optimum results with any treatment are best achieved by establishing and adhering to a stringent, daily regimen using appropriate skincare products.
After 3 days, if your skin is no longer sensitive or irritated, it is safe to restart your INDERMA® Vitamin C 20% in the morning and your INDERMA® Retinol 2% in the evening. These products will work together to fight free-radical damage, help slow early skin aging, prevent sun damage, and improve the appearance of fine lines, wrinkles, dark spots, and acne. The proper home care regimen will not only maximize treatment results but lead to and maintain a healthy and youthful glow.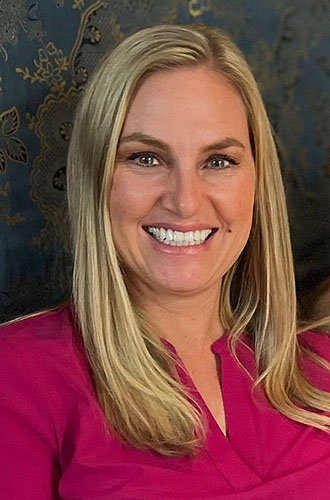 Amber Meyer is Dermapen's Director of Education and Training and a Licensed Master Aesthetician with more than 20 years in the field.
Inderma® Vitamin C 20% Serum
InDerma Vitamin C is a concentrated serum with 20% vitamin C that provides many benefits for the complexion. This ingredient neutralizes free radicals that break down collagen and elastin and promotes collagen production, which hydrates, plumps, and gives skin a voluptuous look reducing fine lines. The formula is ideal for most skin types and absorbs fast without leaving the complexion greasy or oily.
Purchase in bulk for an additional discount
6 Bottles or 12 Bottles
Inderma® Retinol 2% C+E
By combining vitamins A, C, and E with micro-silica spheres and optimal time-releasing technology, this liquid retinol treatment delivers the ultimate in anti-aging skin properties; a specialized formula that produces maximum, reparative properties that reverse signs of aging, resulting in smooth, hydrated, youthful looking skin.
Purchase in bulk for an additional discount
6 Bottles or 12 Bottles