When you want to give up....
Trigger Warning ⚠️: Topics related to depression discussed below.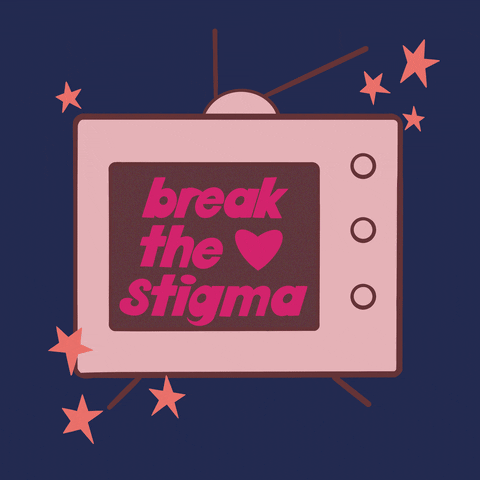 GIF by Cat Willet
Previously, in one of my old IG pages I talked briefly about my struggle with depression and anxiety. I feel no shame about my mental health challenges, hence why I was open about them. The thing about depression is, at least for me, it tends to distort my reality. As I go through this, I'll include a list of resources in case you find yourself struggling too. 
This is not any therapeutic advice, just a bit about my experience. I'm only sharing this because I think it might give someone a sense of hope when they find themselves wondering why when the clock striked 12 their depression didn't magically disappear...or they feel they should feel happy and grateful.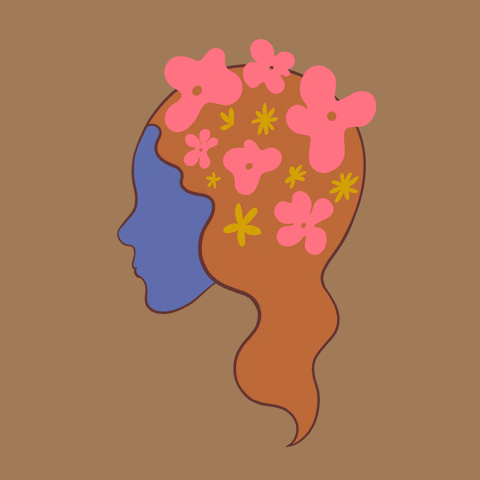 GIF by Cat Willet
So what does mental health have to do with The Underground Galaxy (other than partnering w/ RECLAIM🥰)? Well, I wanted to close up shop for several reasons. A part of this was feeling like I wasn't enough or worthy to continue on this artistic journey. Yet, I don't want to give up on my art nor this vision. Like I said, I see this as a community project as well. So this a very long way of me telling you also, please don't give up on your art, your dreams... your self.🙇🏽‍♀️
I don't have to know you to be cheering you on too! 😤💪🏽 Being human is already hard, let alone trying to be best artist you can be. I think people tend to think I'm always happy when they visit this page. Well, I get so happy about being happy because for someone who's struggled most of their life with being depressed, it feels like a fucking miracle to feel anything at all. So yea, I'm going to celebrate all my emotions, unapologetically. 😊 I guess I was inspired to write this after a conversation with someone. It's as if the folx I get to meet don't see the brilliance I see. Yet, when I get to know their story I understand why.
Please don't let your experiences and your past be a distorted mirror of your greatness, your potential, your brilliance. Please don't let this world rob you of your joy, pleasure, art, dreams,...humanity.
Okay, that's all. Hopefully, this wasn't too dramatic 😅, but if it weren't for therapy I truly wouldn't begin to fathom how much people are carrying on their shoulders...alone.
You are worthy because you exist...because you are here. You are worthy. You are enough. You are worthy of healing. As one of my teachers shared with me (and now I share with you), not only are you enough...
You. Are. Magnificent.🧐💫😤🌟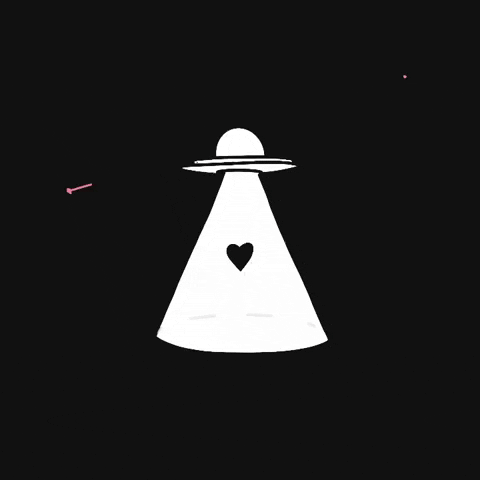 GIF by VisualTimmy
 With much confusion, worry, flaws, and just raw humanity😅,
Sandy from The Underground Galaxy✌🏽❤️👩🏽‍🚀
 Resources:
Black Emotional and Mental Health Collective (BEAM)

Ayana Therapy- Resources (Lists of crisis lines along w/ other great resources!)

Shooting Star Botanicals (The founder Elokin (they/them) offers "herbal medicine to support health and social justice." I first met them through a decolonized mental health program I'm in.)
Googling "sliding scale therapy near me" might be helpful as well
*This is absolutely a non-exhaustive list, but hope this helps or at leasts provides a start on your search in choosing what's best for you and your situation. It's always complex walking the line between being a pre-licensed therapist and being an artist 😅. There are many ethical and legal considerations that come with this profession, which I'm happy for since that protects folx from being taken advantage of or harmed in any way. All this to say, these are my humble offerings to you and you must do what is best for you and your specific situation. Again, this is not any therapeutic advice.
Well that's all I got. Wishing us much healing and growth. In this coming year and beyond, may we thrive and flourish in all areas of our lives.🙏🏽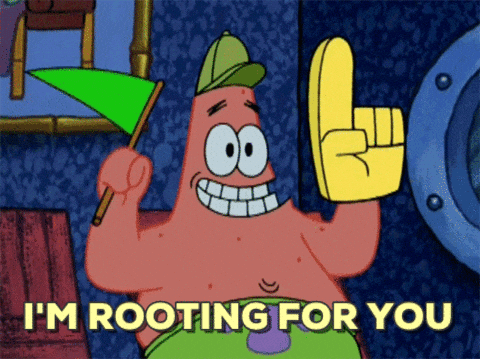 I seriously am. I'm rooting for us.❤️🙃