❣️Note❣️:
Hello! 😊👋🏽
I published this post in November of last year. I took it down because I felt insecure about what I was sharing. This is the only blog I've removed. Well, here it is again. I felt like reposting this instead of what I originally wrote for today. I want to sit with that other post for a little longer.
Incidentally, I'm completing several 10-month long programs I started last year. We're having our final meeting for one of those programs today. I also have about one more month until I'm done with grad school, so I'm in a bit (or a lot) of a reflecting and processing mode. I also have a couple of tasks to complete by the end of the day and hopefully I can check in with a friend.🥰 I'm glad I could pull this old post up given some deadlines I have.
Well, I hope you enjoy my old post. If you haven't seen my previous blog where I pop in to say "hello!", check it out! Let me know if you have any tips on how to be less nervous and use less filler words when speaking to a camera.🤦🏽‍♀️😅
Hope you and your loved ones are doing more than well and may you have a beautiful Sunday. 🐝🌻🐥
Plant Medicine- November 2020
[B]roaden your definition of currency from pertaining only to money to include that which has meaning for you at a soul level. This may include integrity, authenticity, relationship, consciousness and community...Seek and treasure that which cannot be quantified monetarily.

-Earth Warriors Oracle Card Deck
On Thursday, I attended a virtual workshop on plant medicine taught by the amazing Elokin (they/them). With the semester ending, seeing clients, and more, I'm left a bit tired but my spirit is energized. My spirit is nourished. My spirit is full. 😌
After Elokin's workshop, I ended up shedding tears of joy because I felt so moved by their teachings. This was part of a series of classes and workshops I attend each month that's centered on decolonized mental health. I can't speak for my peers, although some have echoed similar sentiments, but this journey has been a process of reclaiming and remembering the wisdoms of healing within each of my lineages. Hence, why I was so deeply moved to the point of shedding tears. 
I've been trying to reflect on what has been giving me strength this year. I'm also exploring new ways that will help me continue to be resilient, creative, and present. One way I plan on doing this is by rekindling my relationship with plants. I'd really like to be friends with them! Elokin recommended for us to use our intuition to see which plants are calling to us. Right now, roses are calling me. ☺️
According to Elokin, roses can ease deep grief when the heart needs to be held and nourished. I'd like to tend to my heart right now for multiple reasons. They also shared that we can even write to plants, paint them, talk to them, or anything else that enables us to establish a relationship with them.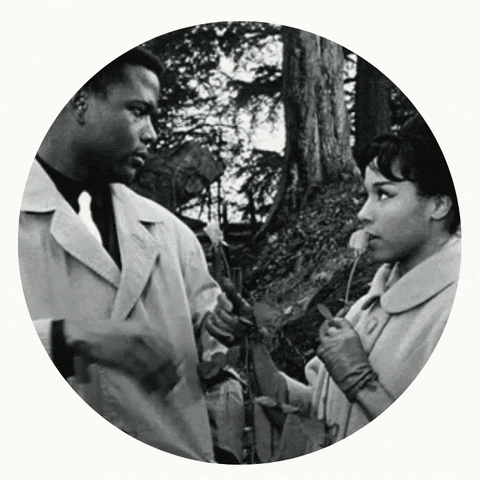 Sidney Poitier and Diahann Carroll in "Paris Blues"🌹
This makes me feel like I'm truly honoring my plant elders and respecting their existence as sacred. I know this might not be for everyone, but Elokin's teachings just felt right to my soul (like a puzzle piece that fits). Even imagining roses brings me a lot of excitement, joy, and peace. I'm getting to meet with my plant elders and I hope you're getting to make some new friends too!
May you find what brings you meaning, strength, a sense of calm, and love during these moments. You are worthy of it all. 😌🙏🏽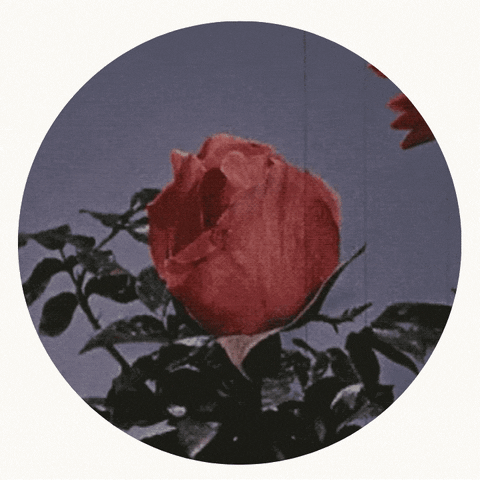 I'll let you know if the roses tell me anything.🥰
Update 07/11/21 :
They've told me lots and they've really held me and have helped my heart to continue healing. I can't thank them enough and the teachers who guide us back home, to our wisdom, to our communities, to what truly matters in life... Thank you.
🙏🏽 
😌❤️🤲🏽
-Sandy from The Underground Galaxy 🌹
❗P.S. Oh my goodness! It was just brought to my attention that my shipping option rates were off. I'm not sure when that glitch happened. 🤦🏽‍♀️ My apologies for that! Ah, how embarrassing, but they're now fixed! 🙌🏽 and thank you to the beautiful person who brought this to my attention!!🙏🏽❤️🙇🏽‍♀️
And yes, don't forget to check out the current collection!
I'm learning so much through trial and error haha😅, but I can't wait to launch the new items (which will be released once I complete redesigning my website)! I'll be using a new manufacturer this time around and the new collection will be using organic cotton and recycled materials. Here's to continuing to release perfection and committing to lifelong learning, constant improvement, and experimentation. 👊🏽😆🙌🏽
I can't thank you all enough for your grace, patience, flexibility, encouragement, support and most of all your understanding that there is one human being behind this researching, writing, designing, fulfilling orders, packaging, shipping, etc. It really, really, really means so much to me, so thank you from my whole heart!! 
🙏🏽❤️🤗
Well, I'm off to complete some more tasks. Don't forget to subscribe to my newsletter below to keep up with all things The Underground Galaxy! 🌌
See you Sunday!👋🏽