Learning to Rest, Learning to Pivot
Hello again, 👋🏽☺️
How are you doing this week?
I must say, I'm pretty exhausted. 😅
I recently signed up for a course titled Self-care and Radical Healing for BIPOC Therapists on the Front Lines. I originally wrote something else for today, but I decided to delete over half of my post because I felt I was oversharing and I felt it wouldn't be helpful to others at the least and could even be quite triggering at the most. I'll save those thoughts for more appropriate spaces or share them when I've processed them. 
Well, I've officially completed my last academic semester. 🥳🙌🏽🎉 I just have one class this summer in order to complete my hours to graduate. So to start off, I gave myself an early birthday and graduation gift and signed up for a class to help me learn how to deepen my relationship with plants. Just this past week, at least for an hour a day, my dog and I have just been laying on the grass looking up at the trees and the sky. Or we just sit next to a tree. It's been one of the places I feel most grounded and safe lately. No judgement. No pressure to be or do anything. I get to just be. Each time I've expressed gratitude for the shelter provided for myself and for my dog who's actually not doing so well. But she's here and improving!!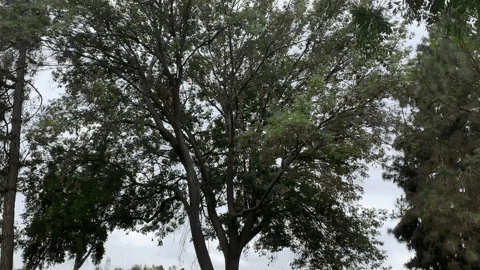 They're pretty majestic. 🤩
Incidentally, I'm also quite grateful because my neighbors keep feeding me and my mom haha. 🥰 I've been helping them with some things for the last couple of weeks and they won't stop feeding us, which has actually helped a lot when I literally have no energy to cook.❤️ But there are days, too often, where I eat until the evening because I'm trying to fit as much as I can during the day. As you can imagine, this is at the very least not sustainable. So, I decided to try something different since I've always been this way: that is stretching myself way too thin.
"Trust Your Choices"
And yes this ☝🏽 is my skateboard 🛹! Art by peathefeary! 🤩
Changing Directions
The Underground Galaxy was supposed to be a creative outlet and a way to explore my creativity while hoping it could also be an avenue to do some good in my tiny section of the world. 
Yet, I decided I'll rebrand and redesign my website within the next several months. I realized I don't want to be known for having an eco-friendly fashion brand. Right now, I prefer to start from scratch and solely focus on my creative journey and sharing that journey.
I'll still release art and designs based off of my explorations. I've finally completed a couple of designs actually (which are based on this post) and I'll hopefully be able to launch the first design within the next month or so. I just ordered the samples. 🙌🏽  Btw, I'm currently having a sale right now, so if you've been interested in my original design click here to buy one!🤗
But, yes my site will now just be about the journey and I wanted to give you a heads up.😁
Conclusion: Making Space and Time for Play
With all that said, I just bought a kite that I hope to make time to fly this upcoming week and I want to buy something to blow bubbles with too. Yes, I'm still a big kid. 🤗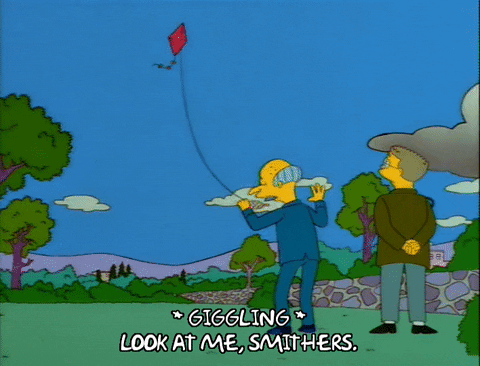 Definitely me ☝🏽 except I'm talking to my lifelong friend Snow 🐶
This is somewhat of a random thought, but not really. I guess, as usual, I'm thinking out loud haha, but I often wished people were more kind to one another, that people had more compassion, patience, empathy, understanding, care, integrity, heart....I could go on and on. Yet, as many have told me, I mainly have control over myself. So, I want to end this post with words I'd like to share with you in case you're having a rough time (or not! that's awesome too!)
So *clears throat*...
To you, my dear cherished reader who has either been following me from the beginning or just from today... I hope you get a lot of rest. I hope you nourish yourself in soooooo many ways. I hope you make lots and lots and lots of art for you to enjoy and for us to enjoy! I can't wait to see it!
But probably, most of all...I really hope, wish, and pray you're surrounded by beings that encourage this and support you in some way shape or form. If that isn't the case now, I hope you look up one day and see how many of us are cheering for you to rest, to play, to create, and really to take the time you need to just be...you. Because I think that's already a tremendous gift we all get to benefit from. 🙇🏽‍♀️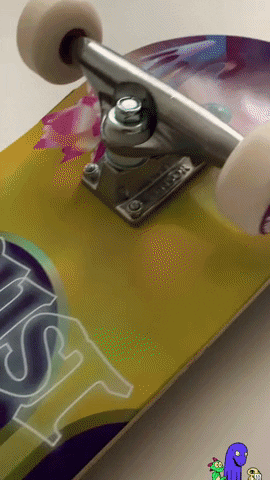 May we all learn to trust our choices... 😌
I couldn't have found a more fitting board for me right now.
Take care and see you next week!
From a fellow human on this journey,
Sandy 
*📸 image by Jacek Smoter*