I think if there is something weird about me, at least I considered it weird for a long time, is that I love, love, love cartoons, anime, and just really all forms of animation. If you visit this page and this page you probably got an idea of that already haha. Any Hayao Miyazaki fans out there?!?! 🙌🏽
Well, I just had to confirm your suspicions because I'm embracing my weirdness and really all I mean by that is embracing the things that people liked to make fun of me for that make me a special human being. At least that's what I tell myself. 🥰
So this will be a relatively short post since I'm entering the last week of my semester. To see an accurate time log of my activities this week please see below.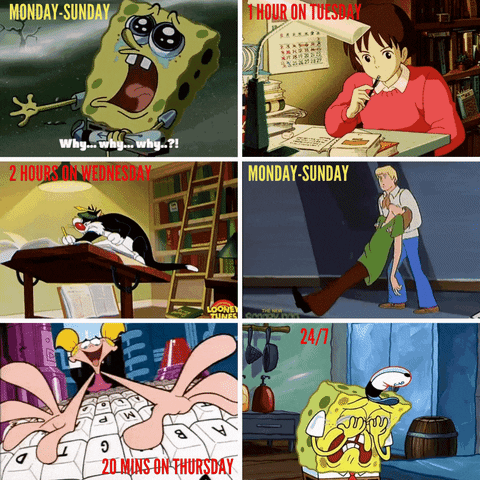 😀
That's all for now. Next time we speak, I shall be done with this semester!!😆
As always, may you be safe and well. If you too are in the final stretch, may the force be with you. 😼 (oh I'm also very much a huge nerd. 😬) Haha take care!
Oh!
P. S. I just received my images for my graphic tee and they came out pretty awesome! 😆
You can click here or select the gif below to go directly to the product page to see them. Let me know if you have any questions!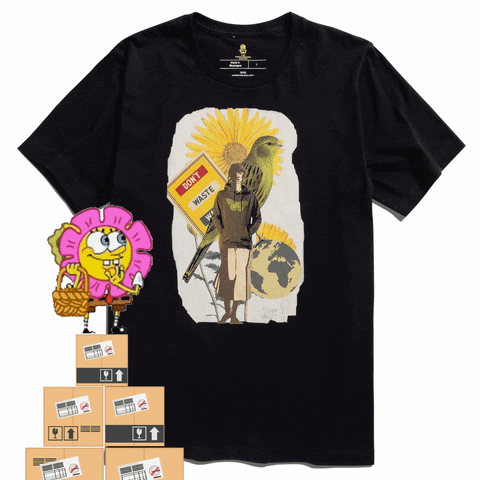 Thank you so much for your support thus far!🎉🙇🏽‍♀️
I'll be introducing my oldest nephew next time as you're probably wondering who's this kid appearing all over my page and I'll be working on my "Behind the Design" video since I do get asked many questions about the design. Can't wait to share with you all! 🥰
Until next time!👋🏽
-Sandy from The Underground Galaxy
P.P.S.S.S.S.P When my procrastination gets really bad, it becomes selfie time for me and Snow 🐶
...Let me sign off before I share too much on here.🤦🏽‍♀️🥺
Bye!🏃🏽‍♀️👋🏽