We will not go back to normal. Normal never was. Our pre-corona existence was never normal other than we normalized greed, inequity, exhaustion, depletion, extraction, disconnection, confusion, rage, hoarding, hate and lack. We should not long to return, My friends. We are being given the opportunity to stitch a new garment. One that fits all of humanity and nature.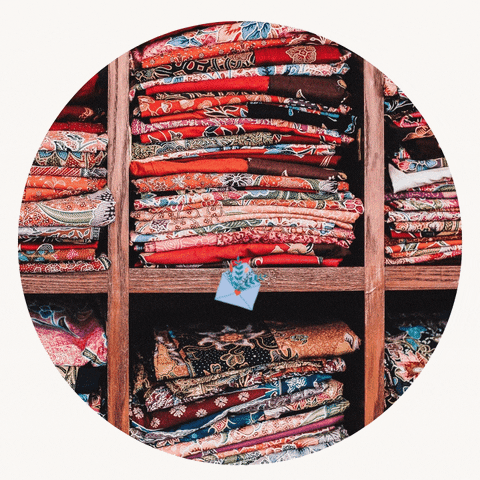 I was reminded of this quote after attending a POC sangha led by Mushim Patricia Ikeda. Leaving this virtual meditation and talk, I reflected on some of her proposed questions to the sangha, or spiritual community. In essence, how do I see myself stitching and participating in creating a new garment, "one that fits all of humanity and nature?"
My friends expressed grieving the loss they've experienced throughout this year. I felt that pain. I related to that pain. Right after I deleted my millionth instagram page, I made another one solely to invite two of my old teachers to a lunch or brunch outside. Then, I lost my courage and deleted the message and the page. I wish I was brave enough to tell those who've taught me so much just how much they mean to me. I guess that will be one of my stitches: to be brave enough to express what is truly in my heart.
Entering this world of many unknowns, I thought about the threads I'd like to offer to this overall beautiful garment. I'd like to weave in threads of radical, complex and nuanced love, threads of play, threads of joy, threads of laughter, threads of dance, threads of healing, threads of art, threads of music, threads of meaning, threads of innocence, threads of hope, threads of deep, mutually supportive and nourishing relationships, and so many more threads that make life worth living.
I mourn a world that existed before, but I believe Taylor is right and unfortunately still is. For now, I'm taking the time to strategize about how I'll do this and taking the time to examine what my role(s) will be. There are many unknowns, but as my teachers, artists, designers, scientists, poets, activists, healers, etc. have taught me...it is in these unknown spaces where innovation begins. It is in these spaces where creativity breathes. I'm learning we are not alone and I look forward to creating this new garment with everyone.
What threads will you contribute? What do you see your role(s) being in this new world we're entering?